Snow Trails 6th Annual Swap & Zozo Fest
Sunday, November 10, 2013
11:00 am - 3:00 pm
Address:
3100 Possum Run Rd
Mansfield, OH 44903
Presented By: Snow Trails Winter Resort
6th Annual Swap & Zozo Fest, benefiting Snow Trails Ski Patrol, begins this Friday at 1PM and runs through Sunday at 3PM. You can bring items to sell anytime throughout the weekend, however the earlier placed in the Swap, the higher likelihood of a sale!
So, for your convenience, Snow Trails Ski Patrol Volunteers are ready for you to Drop-Off your Items on Wed. November 6th & Thu. November 7th 3PM- 6PM at Snow Trails.
Click here for more details!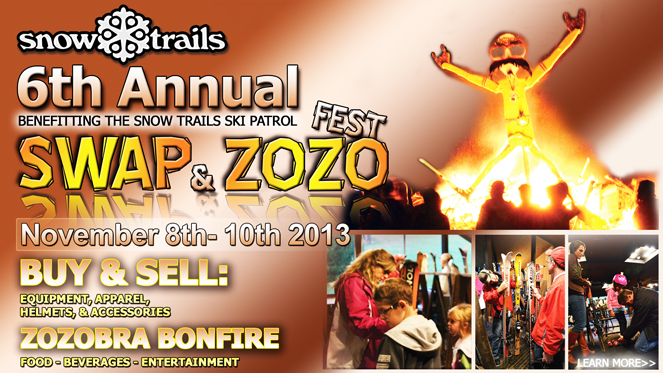 « Back to Calendar