Robert Kurtzman's Mad FX Lab
Saturday, November 2, 2013
7:00 pm - 11:45 pm
Address:
707 South Thoman Street
Crestline, OH 44287
Presented By: Robert Kurtzman's Mad FX Lab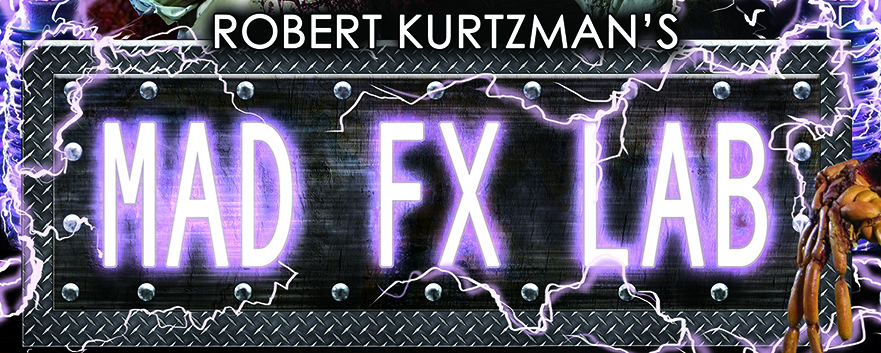 Get Ready for Ohio's premier Halloween Experience!! Robert Kurtzman's MAD FX LAB!! Created by the Special FX masters that brought you Friday the 13th Jason goes to Hell, Wes Cravens New Nightmare, Army of Darkness and the vampire classic From Dusk til Dawn. Be warned the Mad FX Lab is not for the faint of heart...this haunted attraction is crap your pants scary and features twisted original monster creations.
The Mad FX Lab opens Oct. 4 and runs through November 2nd and you can get pricing, tickets and all other information here or by calling 419-683-3900.
VIP NIGHT:
Hey all you fright fans The Kurtzman Institute of Art is holding a one night VIP Celebrity Event on Oct 29th from 7 to 11pm. Come meet the man of your nightmares....Robert Englund - Freddy Kruger from the Nightmare on Elm Street films and other special celebrity quests including Beki Ingram and David (House) Greathouse from the hit TV show Face Off, Director Gary Jones, Chris Hahn, and cast members of Scy Fy's Axe Giant, Composer Ed Douglas of Mydnight Syndicate, Comic book artist Mark Kidwell, and Director FX legend Robert Kurtzman. All in support of The Kurtzman Institute of Art special make-up fx program. Tour the school, the special fx studio and the all new haunted attraction Mad FX Lab. Autographs, Photo ops, music and more!

DATES
Opening Weekend - Oct. 4,5,6
Oct. 17,18,19,20,24,25,26,27,31
Nov. 1,2
HOURS
Thursday 7pm – 11pm
Friday and Saturday 7pm – Midnight
Sunday 7pm – 10pm
Gates open at 6pm - Box-Office opens at 6:30pm
Click Here For Directions
« Back to Calendar