The Haunted Prison Experience
Saturday, October 12, 2013
7:00 pm
Address:
Ohio State Reformatory
100 Reformatory Road
Mansfield, OH 44905
Presented By: Haunted Prison Experience
The Ohio State Reformatory and Haunted Prison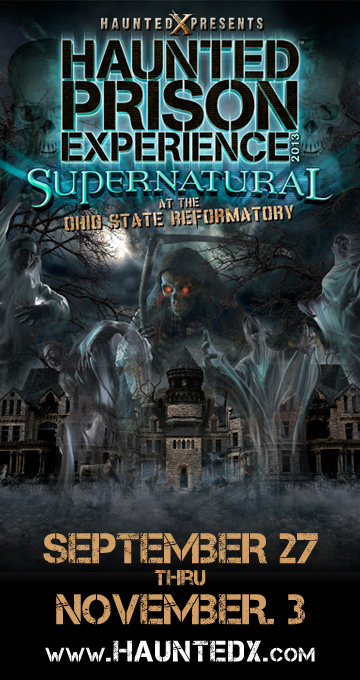 Experience 2013 is the scariest of scary experiences, this is not for the faint of heart. The Haunted Prison Experience is a tour complete with actors, animatronics and props designed to intentionally scare visitors!
Grand opening night is September 27th and runs Thursday through Sunday until November 3rd. Gates open at 6:00 p.m and Box Office opens at 6:30 p.m.
Parking is $2 per vehicle and Tickets are $17 a person.
Click here for Advance or Group Tickets
ALL NEW PARKING AND SPEED PASSES!!!
Haunted House Hours are:
Thursdays - 7-11 p.m.
Friday and Saturday - 7 p.m. til midnight
Sunday - 7 - 10 p.m.
« Back to Calendar