PechaKucha Night
Friday, September 27, 2013
5:00 pm
Presented By: Downtown Mansfield, Inc.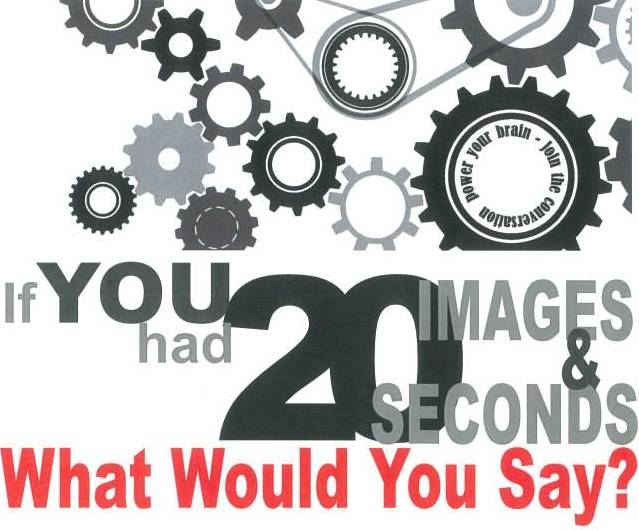 Downtown Mansfield, Inc. is pleased to invite you to Mansfield's inaugural PechaKucha Night. Join us on Friday, September 27, 2013 @ Relax,(105/109 N Main St.) for an evening of creativity, inspiration, performance, networking, and partying. Doors open at 5:00pm; presentations begin at 6:00pm. Coffee, espresso, and adult beverages will be available.
PechaKucha 20x20 is a simple presentation format in which presenters show 20 images, each for 20 seconds; the images advance automatically as the presenter speaks. Presenters will include: Aurelio Villa Luna Diaz (Newhope Industries), Llalan Fowler (Main Street Books), Dr. Phil Mazzocco (OSU), Kara Mumea (Relax, It's Just Business), Matthew Stanfield (Field 9 Architecture), Dr. Christian Winterbottom (OSU), Jay Allred (Richland Source) and MORE!!!
« Back to Calendar