Final Friday Concert Series
Friday, July 26, 2013
5:00 pm
Presented By: Downtown Mansfield Inc.
Join us for the Final Friday Concert Series featuring Slender Man, Eye and Mad Gathering. Show begins at 5:00pm at The Brickyard in the historic Carrousel District.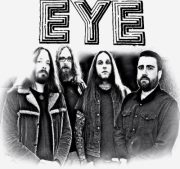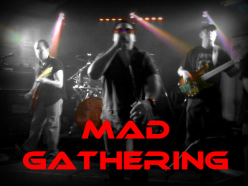 The show will begin with Cody Michael Nicolas, as Slender Man, taking the stage at 5:00pm, Eye at 6:00pm and Mad Gathering at 8:00pm. Slender Man is Cody Michael Nicolas, of Other Kin and La De Les. His acoustic performance will include a truly unique musical style that incorporates original songs based upon personal abstract experiences. Eye is a Columbus, Ohio based psychedelic jam band! This four piece progressive rock band, front by Matt Auxier formerly of Pretty Weapons, is deeply influenced by Pink Floyd with free-flowing multi instrumental jams. Mad Gathering has been around the central Ohio music scene for more than six years. Front man, Rod Mowry, provides an excellent stage presence and with powerful backup musicians, showcases your favorite pop rock, alternative and classic 80's and 90's hits! You'll know every word and have a blast singing and dancing along!
The Brickyard is located on Temple Court in downtown Mansfield. Concerts are free and open to the public. Refreshments are available for purchase and lawn chairs are encouraged.
In case of inclement weather the concert will be held at the Richland Academy 75 N Walnut St
« Back to Calendar