Final Friday Concert Series
Friday, June 28, 2013
6:00 pm
Presented By: Downtown Mansfield Inc.
Join us on Friday, June 28 for the second installment of the Final Friday Concert Series featuring Vinnie & The Lubricators, The Caffiends and The Trio. Show begins at 6:00pm at The Brickyard in the historic Carrousel District.
The Brickyard is located on Temple Court in downtown Mansfield. Concerts are free and open to the public. Refreshments are available for purchase and lawn chairs are encouraged.
In case of inclement weather the concert will be held at the Richland Academy 75 N Walnut St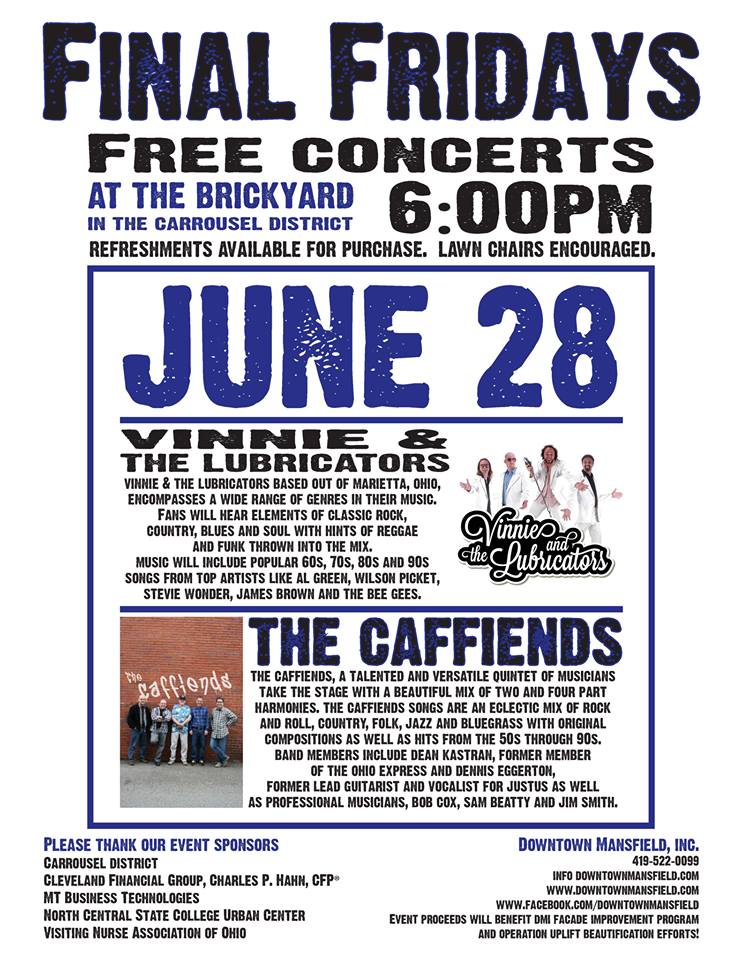 « Back to Calendar