Abstract Dash--Colorful 5K Fun Run Fundraiser
Saturday, June 15, 2013
10:00 am
Address:
700 Marion Ave
Mansfield, OH 44906
Presented By: Mansfield Art Center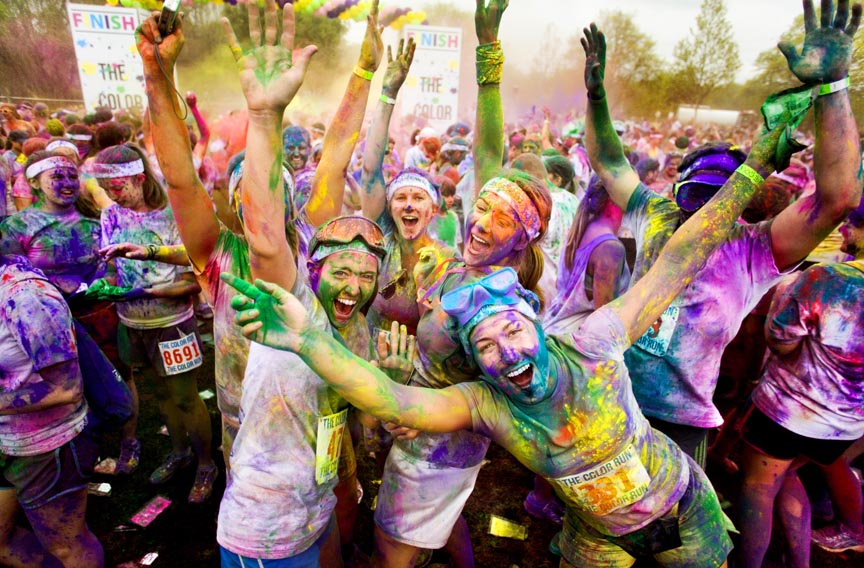 This is a 5k fun run event for participants of all ages and fitness levels. The Abstract Dash is not a timed race, you just run, jog or walk and get color thrown on you! Participants are encouraged to wear white so they can show off their color. We just want to have some fun! Runners will begin the race with a group color toss, followed by a 5k fun run with 5 color stations. There will be a prize for the wackiest outfit, as voted by staff. We will have DJ DirtyWax spinning music to keep you on your toes.
Please arrive early enough to sign in between 9:00am and 9:50am. Race will start promptly at 10:00am.
This event is limited to 250 participants.
You may either register for Abstract Dash online, or download the Registration form here
http://mansfieldartcenter.org/uploads/AbstractDash_01.pdf
Price: $20 Early Registration and $25 Registration (after June 7th.) Children 5 and under are Free with a Registered adult. All participants who register by June 7th will receive a free admission ticket to the 5th Annual Mansfield Art Explosion. Art Explosion is an outdoor, music and arts fundraiser for the Mansfield Art Center on July 27th, 2013.
« Back to Calendar