Disney's Alice in Wonderland, Jr.
Friday, June 14, 2013
8:00 pm
Address:
95 East Third St
Mansfield, OH 44902
Presented By: Mansfield Playhouse
Join Alice's madcap adventures in Wonderland as she chases the White Rabbit, races the Dodo Bird, gets tied up with the Tweedles, raps with a bubble-blowing Caterpillar, and beats the Queen of Hearts at her own game! This show has dozens of wacky characters including three Cheshire Cats! Disney's Alice in Wonderland, Jr. is a fast-paced stage adaptation with new arrangements of such classic Disney songs as "I'm Late," "The Un-birthday Song" and "Zip-A-Dee-Doo Dah."
Opens Friday, June 14, and runs the 14th, 15th, 21st and 22nd at 8:00pm, plus a 2:30 matinee on Sunday, June 23rd. For tickets visit our website, or call the box office at 419-522-2883 between 1:00 and 6:00pm Wednesdays through Fridays.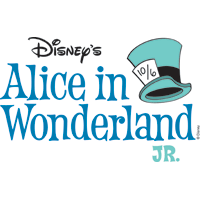 « Back to Calendar